Chassis SFACXXBJ2CGL00102 - "S"

| | | | |
| --- | --- | --- | --- |
| Index | LHD or RHD | Date of First Registration | Version |
| Dealer plate | LHD | Not Registered | Road |
One of the 20 S Versions built for Canada
This car was sold to Philippe Olczyk and Gerard Dulait in Belgium around September 1990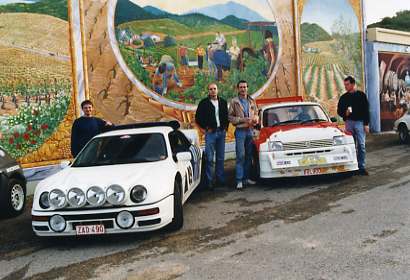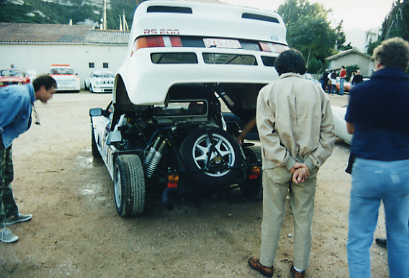 2 Cars have been bought directly from Ford UK and have been use in Corsica Historic Rally
March 2004 - I have had an email from an Frank Breuer who now owns this chassis #102.
Here is what he said, " hello my rs200 chno SFACXXBJ2CGL00102 is LHD 1800cc bhp 350 - car is in holland - history none i bought car from dealer in belgum and i have had it sitting nice and warm in garage sins 1999 never used it no time the car is not reg so if sold nieuw oner is the first private owner ford dealer belgum had it reg under rs 200 sorry no fotos digital but on friends site www.cosworth.nl there are pics of it yes would sell if price is ok but car must bring at least 125000 euros this car is in nieuw state only done 9000 km never raced only to motershows - i hope this is ok need more info tell me - ps rs200 has all boeks and papers compleet all owners forms are still in it never been sent in - thank you frank breuer "
Sounds like another good one for sale and at the current exchange rate would cost about £83,000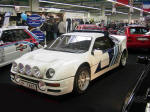 June 2004 - Another enthusiast, William Arnold, has sent me a some images for the database...
September 2000 European Ford Event Landgraff, Netherlands.
Half leather Recaros, red edged carpet, electric windows. Owned by JP Cars.
2008, sold to Switzerland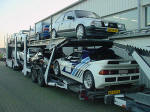 If you find any further info on this vehicle please email me on info@rs200.com
Thanks,